Y'all.
I am now at the beach for the first time in a couple of years. Those who know me well know of my Great Love for all things sand & surf-y.
Therefore, I'm happy to inform y'all that I'm quite officially in
Geographically speaking, of course.
My buddy, Donna, and I arrived Saturday afternoon, and in the first 24-hour period managed to log in both an 8:30-ish bedtime and a two-hour nap.
There has also been quite a bit of sun and sand. and reading.
and two trips to the pool.
and also due snacking diligence.
All in all,

things are shaping up to be a perfectly pleasant holiday.
...and I'm just SO thankful :)
(A Thousand Gifts #679- 694)
mid afternoon naps
literary junk food
thunder on the beach
sticky sea air
mom's chicken salad
hotel wi-fi
friends keeping an eye on things at home
quick visits
new recipes
poolside lounging
bedside views
"george"
gathering storm clouds
summertime fruit
fat raindrops
hot showers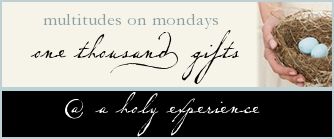 Happy Monday!